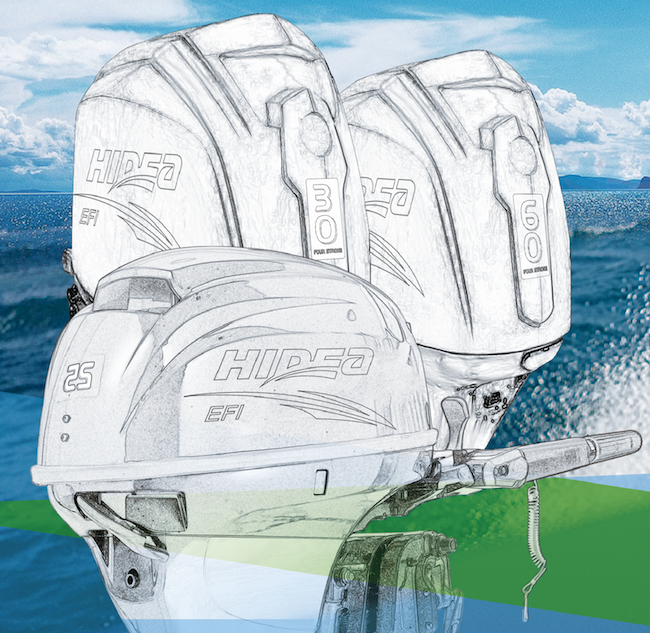 Our motors are designed, built and tested in Hangzhou, China to the highest quality specifications. Hidea offers 4-stroke carbureted and Electronic Fuel Injected (EFI) models ranging from 2.5 to 60 horsepower.
Click to complete our online motor registration form. Get reminders about your service and make sure that your motor's warranty is ready to go!
Interested in checking out our inventory and MSRP list? Check out our eBay store! Want a better deal closer to home? Check out our Dealer page to find a dealer near you!
Electronic Fuel Injected (EFI) Outboard Motors
4-Stroke Carbureted Outboard Motors
*California residents should please note that while our outboards are certified through the EPA, they have not been tested for CARB or Prop 65 certification. That generally means that Hidea outboard motors may not be able to be registered for use in California due to those additional testing requirements.